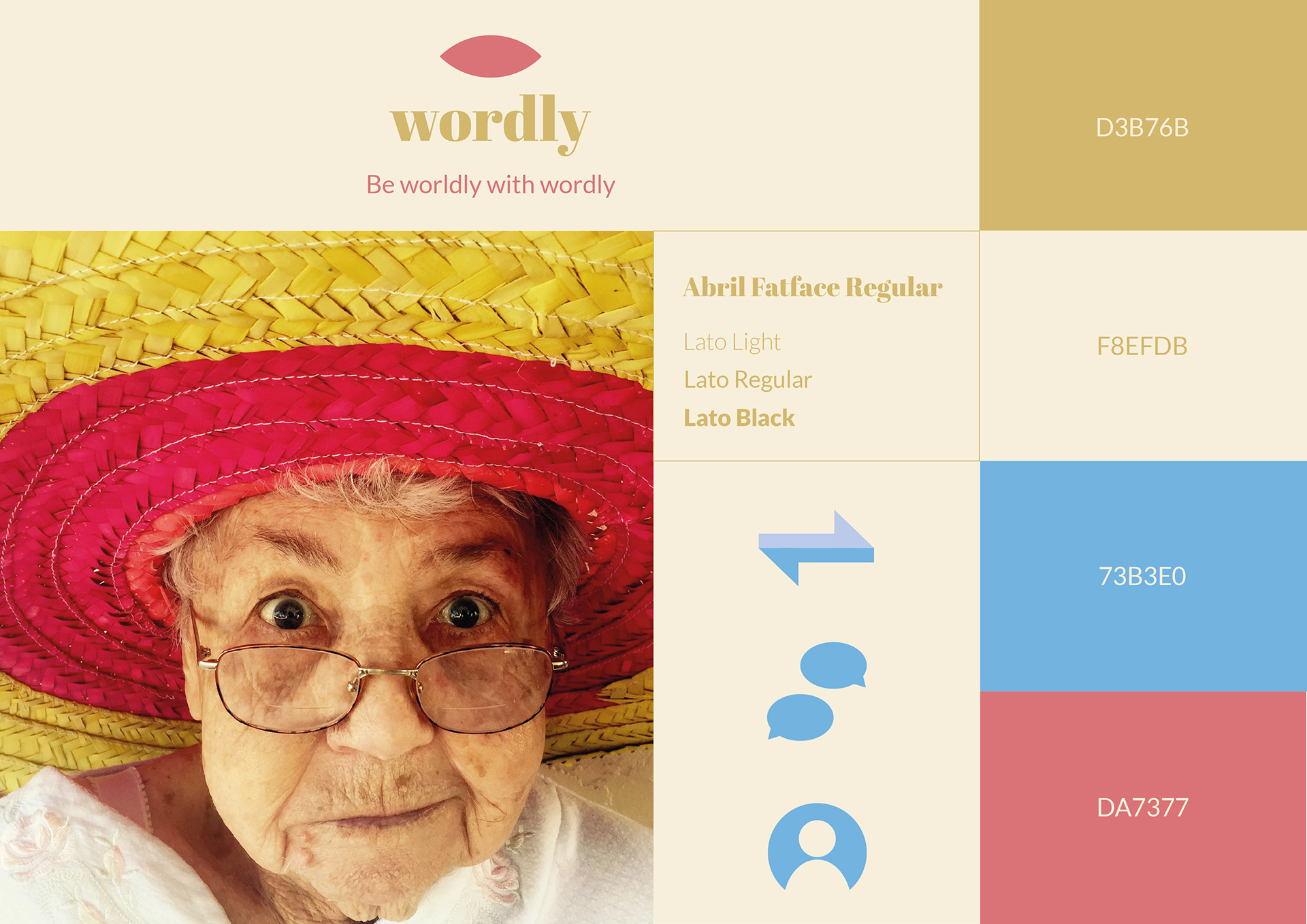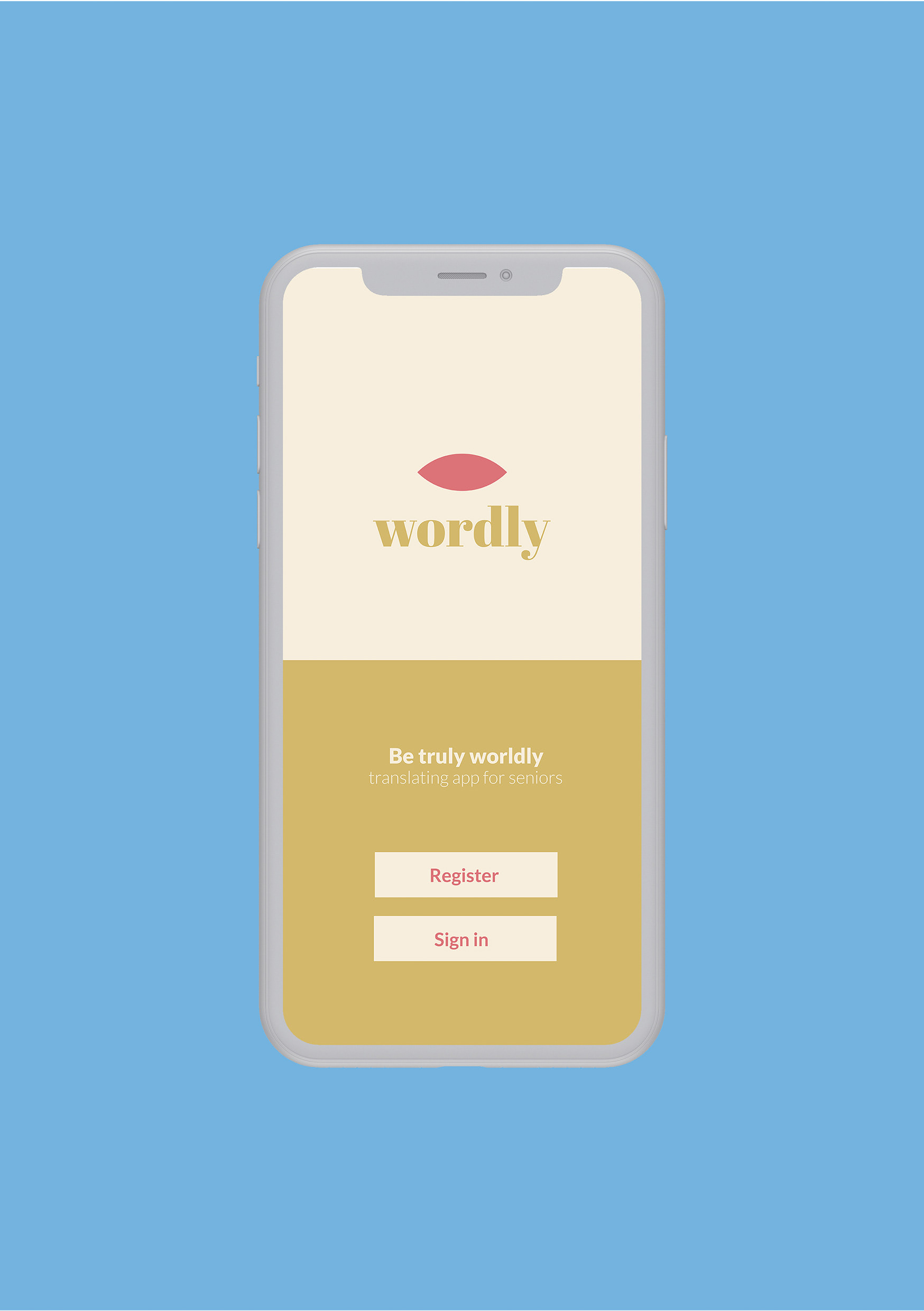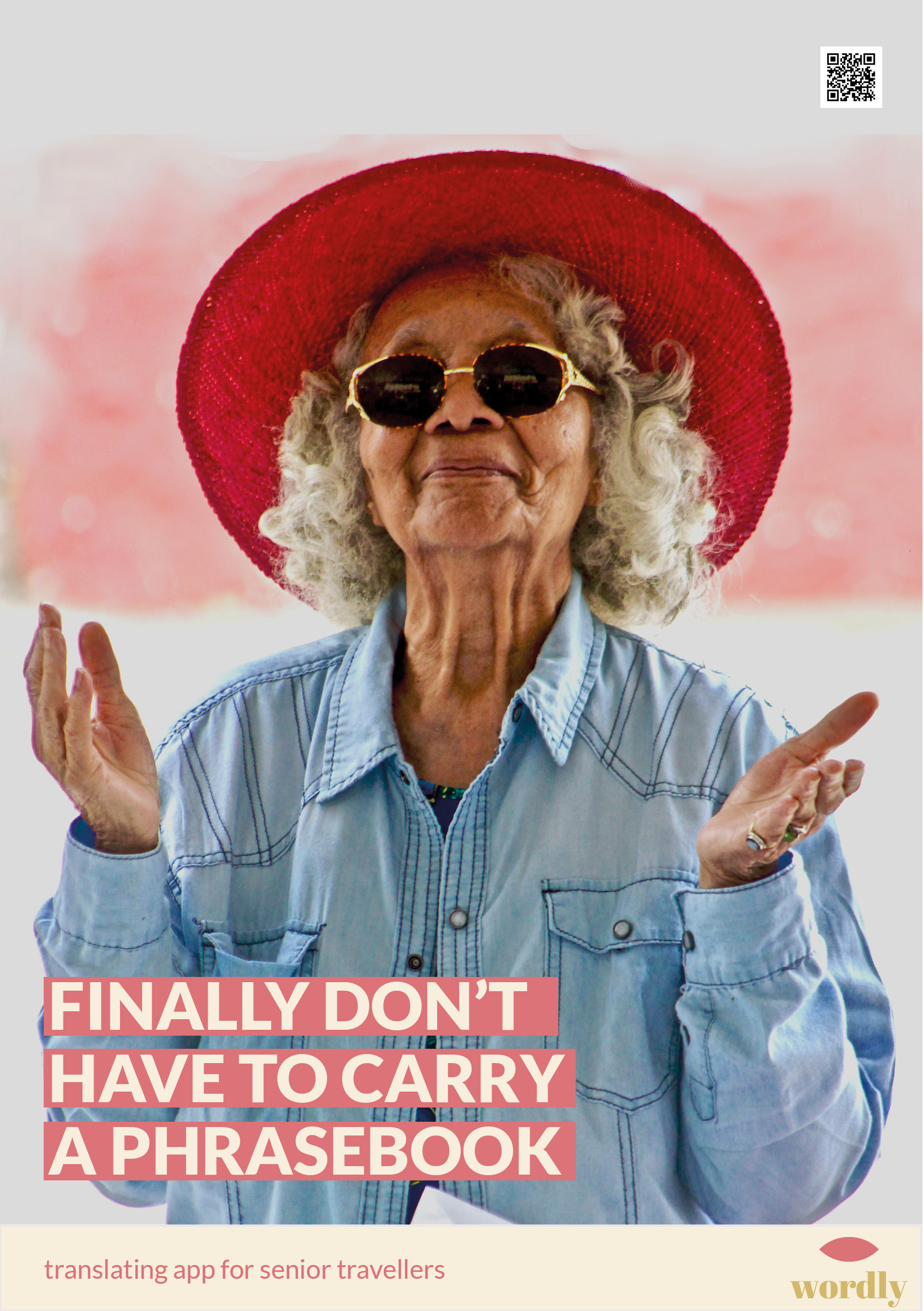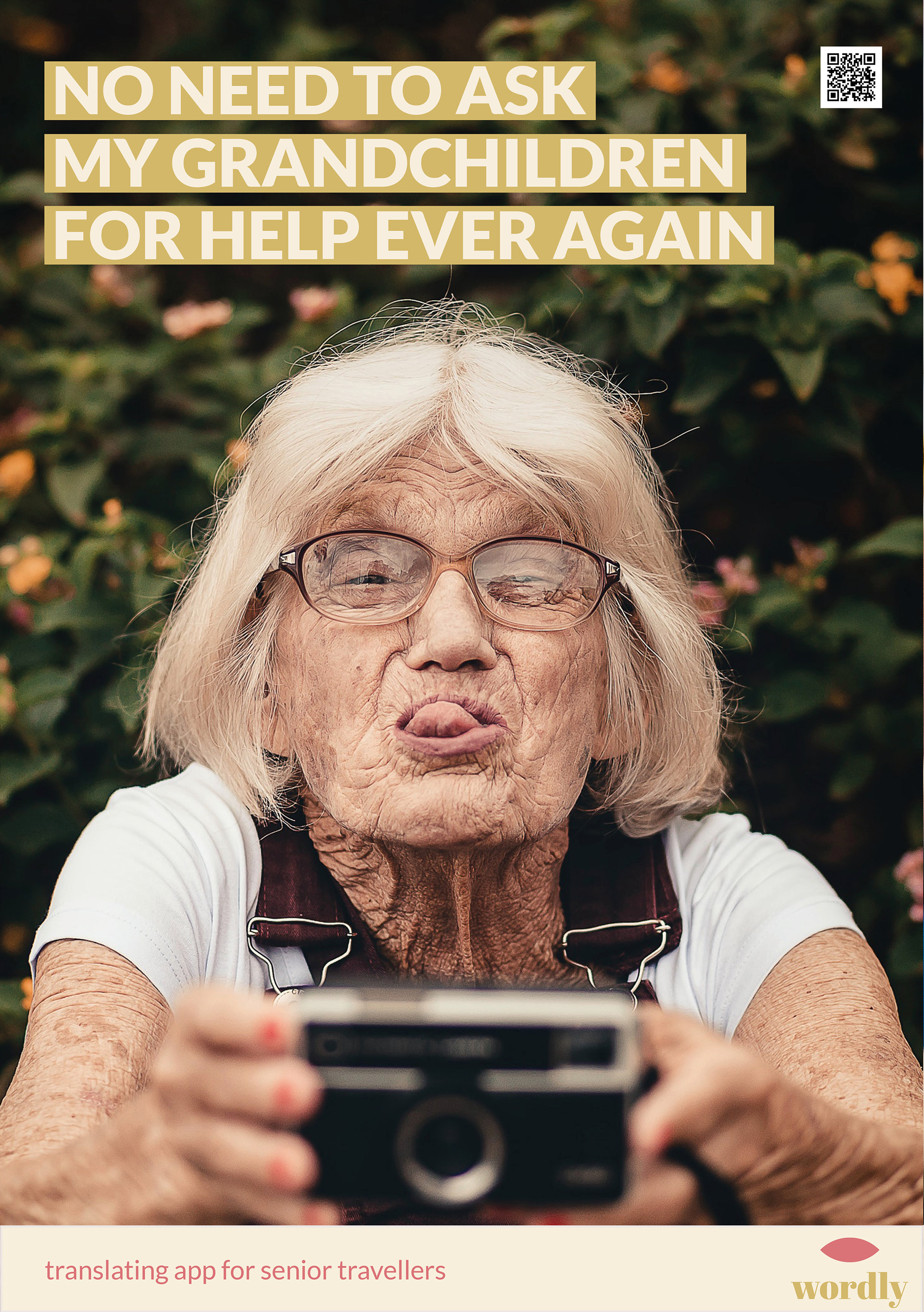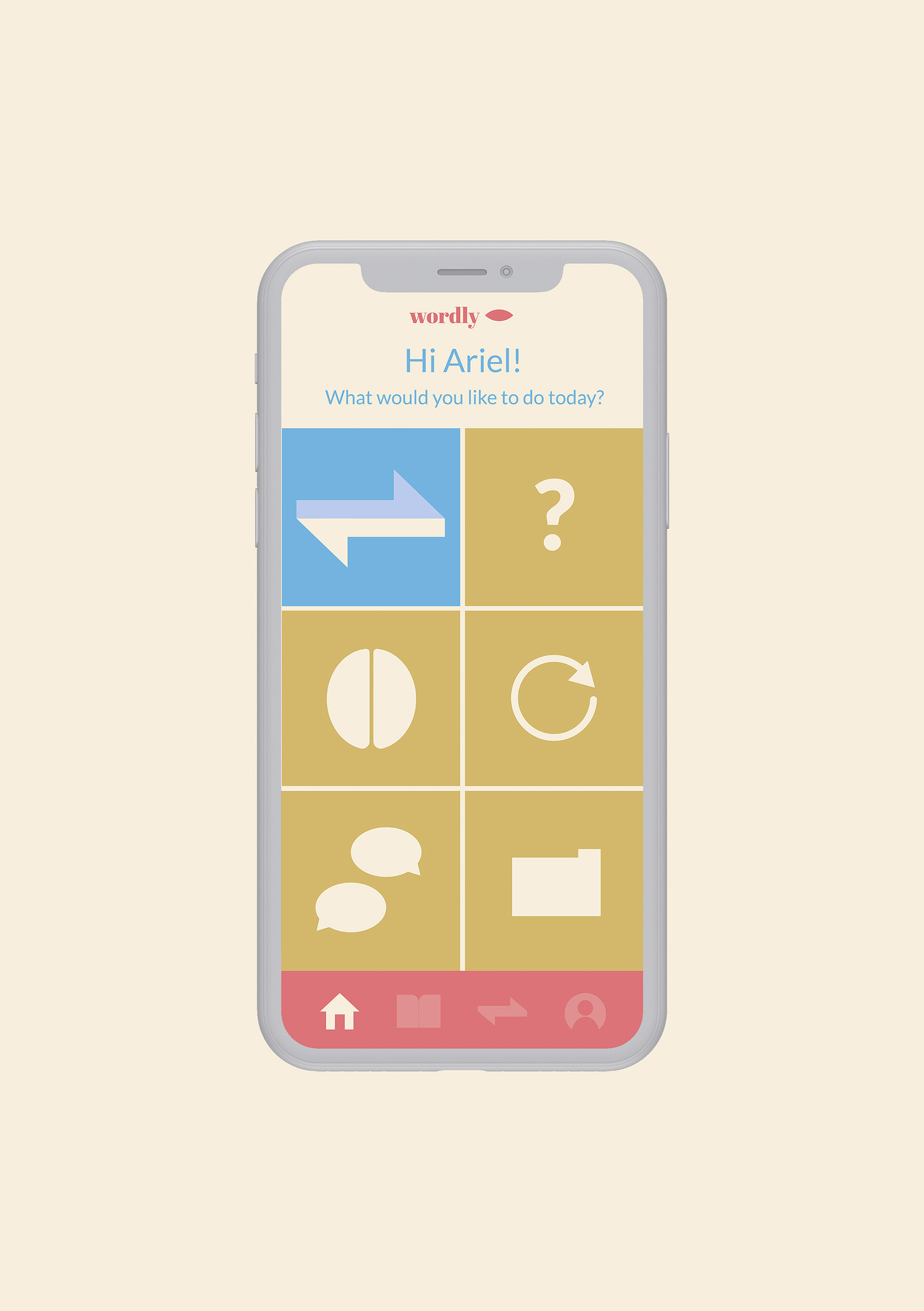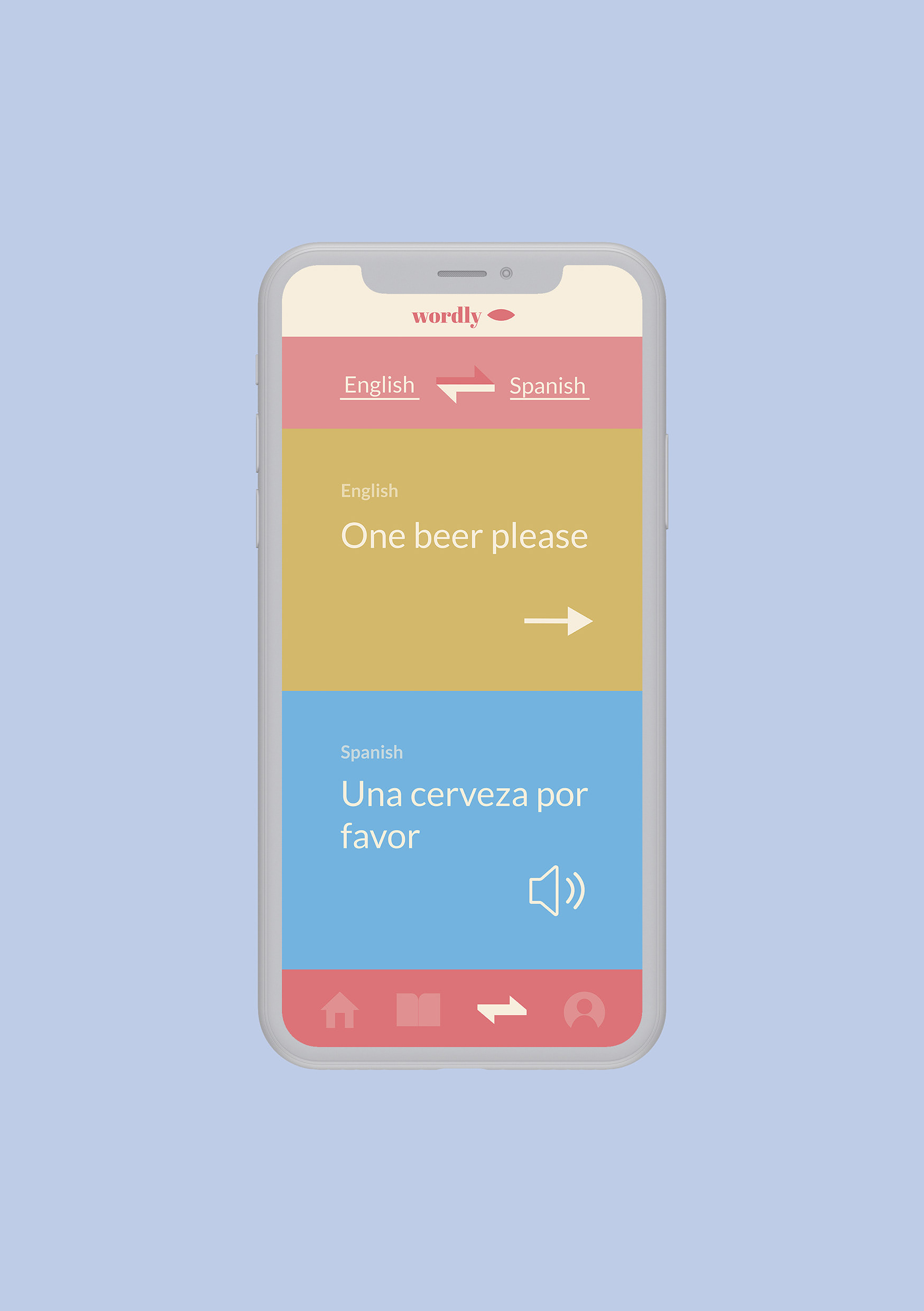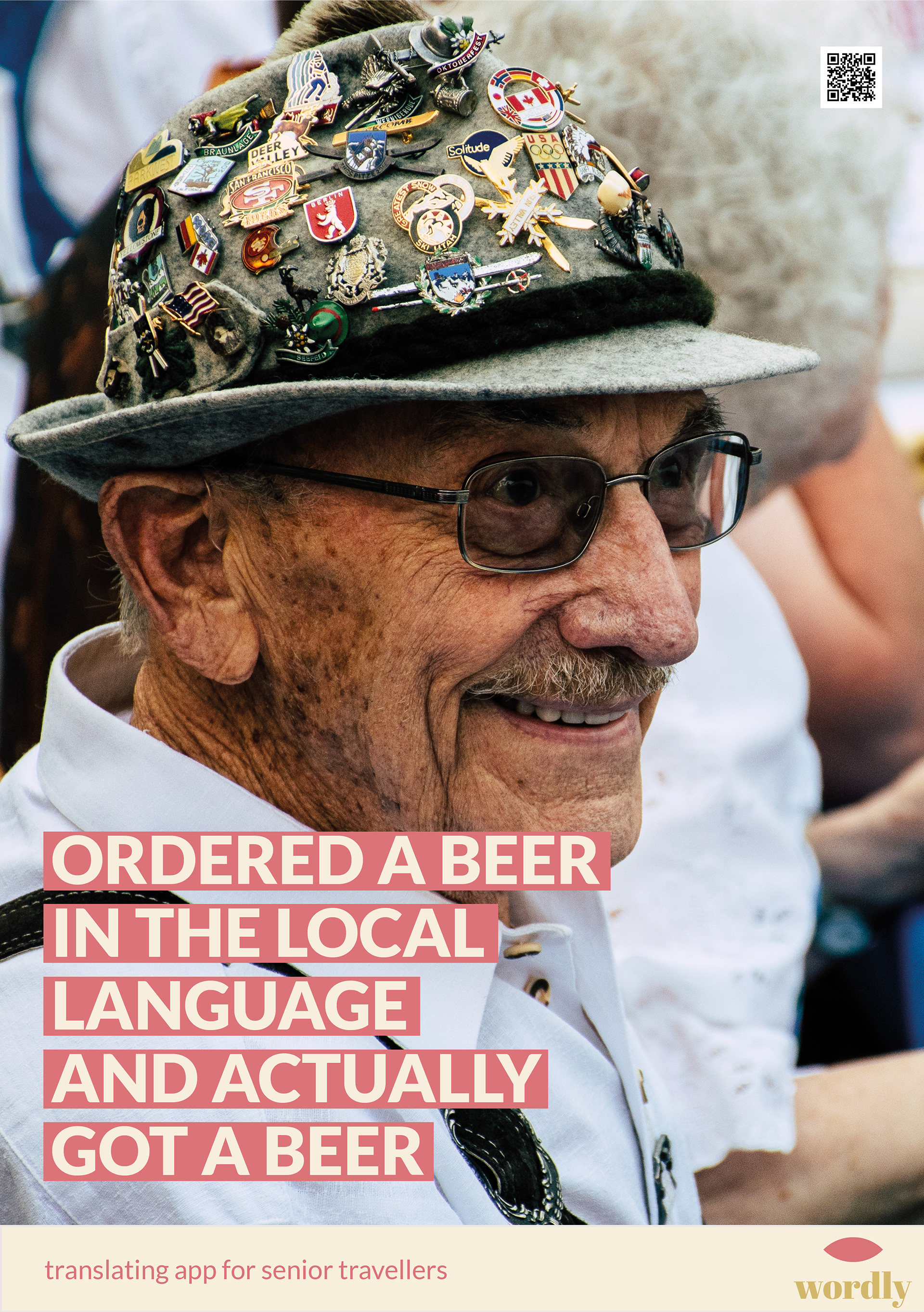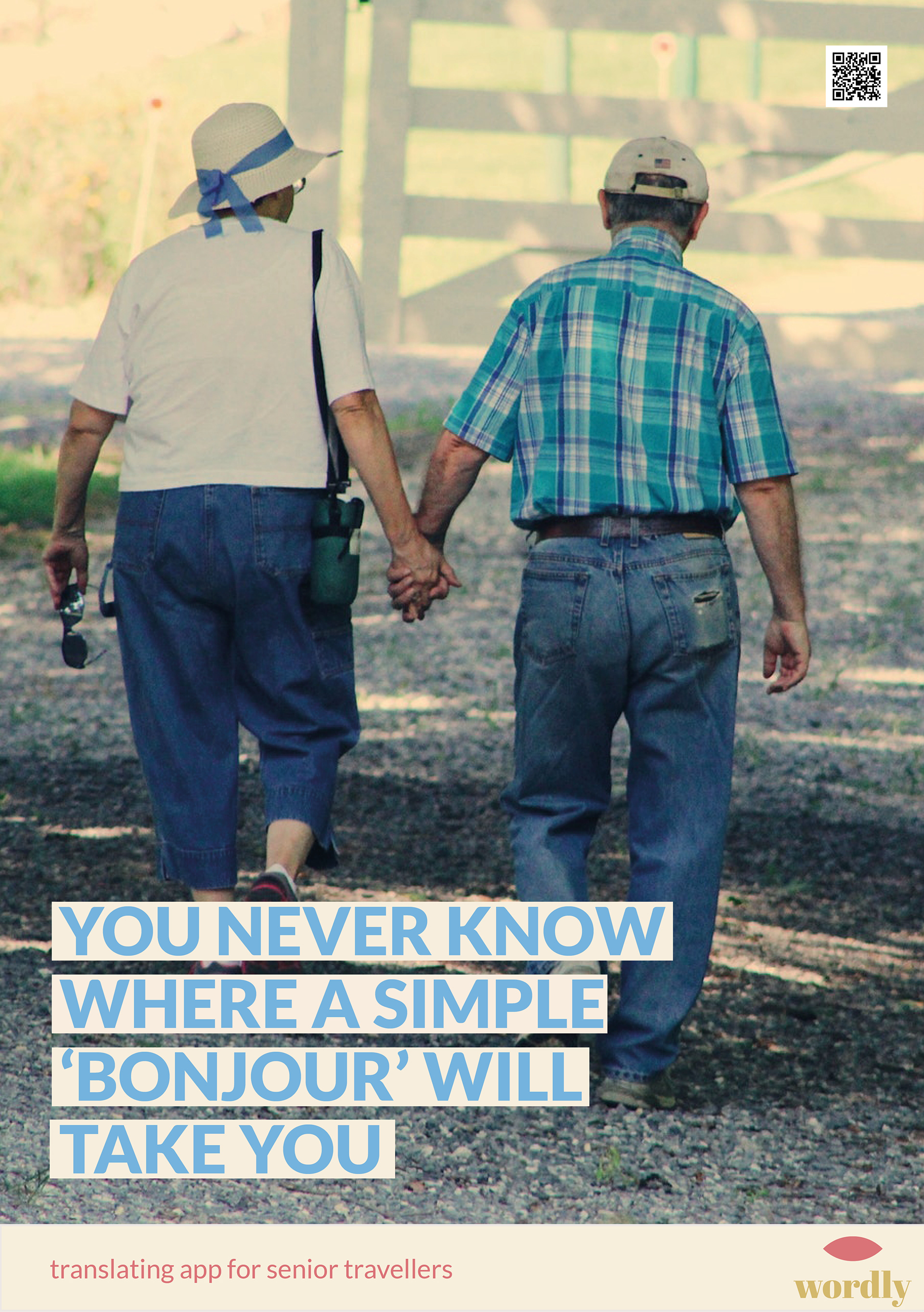 With my own grandparents in mind, I've designed this simple translating app that helps senior travelers to communicate abroad. You can use the app to learn a new language, to translate
or chat with other users. Friendly, soft colours, simple illustration and typography make
the app senior-friendly and easy to use.

student brief, February 2020